SNOWMOBILE COLORADO!
Snowmobiling Vacations Better Than Yellowstone National Park, Steamboat Springs, CO or Rabbit Ears Pass
Wild Skies' Cabin is located 45 minutes south of the Steamboat Springs, CO airport in between two mountain passes at 8400+ elevation in an untouched, undiscovered part of Colorado that gets heavy snows.  Between 20-25 feet of snowfall occurs annually and forms a deep base for premier snowmobiling without the crowds or restrictions of Yellowstone National Park or the traffic or parking issues of snowmobiling Rabbit Ears' Pass near Steamboat Springs.
Carved out of the forest, the WildSkies cabin is extremely snowmobile friendly, offering riding opportunities right from the covered carport at the front entrance door for your snowmobiling comfort and convenience. Within a few moments, snowmobilers can be floating through awesome powder conditions or weaving through cozy forest settings or racing along over 78 miles of groomed roads and 100′s of miles of natural trails.Our extensive trail systems and our proximity to the Routt National Forest and White River National Forest, all within 1 hour SW of Steamboat Springs, CO, afford snowmobilers of every ability level fantastic views of not only the Flat Tops Wilderness, but also Steamboat Springs Ski Resort.
Hundreds of miles of groomed snowmobile trails, endless deep powder, mountain riding, and back country riding are available to test your skills. The cabin is located between Ripple Creek and Dunckley Passes, local mountains rise to 12,500 feet, providing exceptional photo opportunities and first class powder conditions in an alpine setting. Adjacent hills offer great bowls and with average snow falls of 20-25 feet annually, normally there are good snowmobiling conditions from December through April, but snowmobilers are often roaming area mountaintops well into May.
Watch this video to get the feel of snowmobiling at Wild Skies:
Snowstorm Quid drops over a foot of snow at Wild Skies Cabin Rentals
Rated 10 Best Places For Snowmobiling in the US by

CONTACT US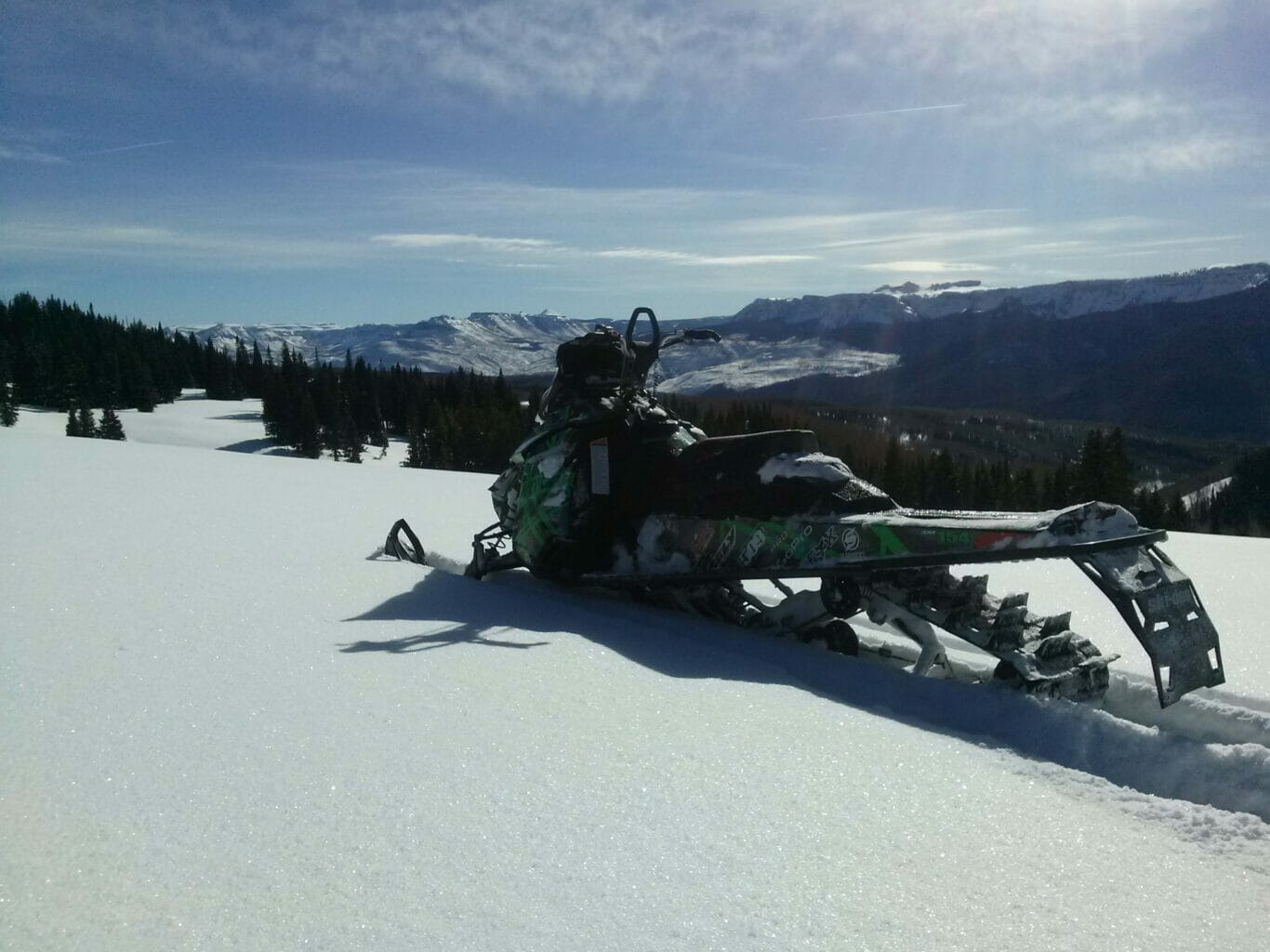 If you have questions or would like to check availability, call 970.926.0216 or complete the form below.